03.09.2021
La Folle Journée returns to Warsaw!
---
The 11th edition of the La Folle Journée Festival revolves around Ludwig van Beethoven, whose 250th birthday we celebrated last year. The last weekend of September (23–26 September) will be filled with concerts held from morning till night featuring the composer's orchestral and chamber works and pieces inspired by him.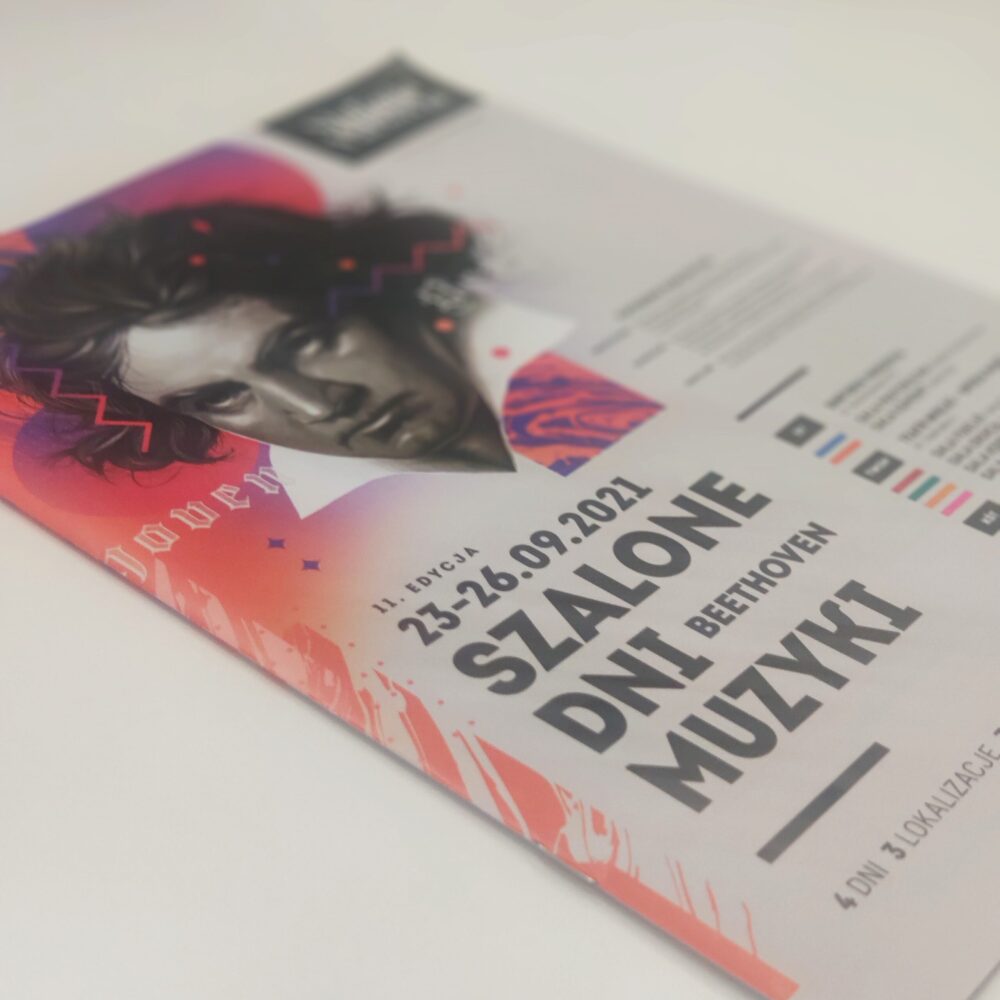 The Festival offers a chance to hear Beethoven's orchestral masterpieces in masterful interpretations and unusual arrangements. In addition to several concerts with Sinfonia Varsovia performing as full-scale orchestra, much emphasis is placed on chamber music. The program features Beethoven's chamber music classics, from songs, piano and violin sonatas through trios and quartets to a septet. The repertoire also includes rarely performed arrangements of Beethoven's large-scale instrumental works for small ensembles –transcriptions which are close to home music-making. What would the Symphony No. 6 in F major, Pastoral, arranged for wind orchestra or the heroic Symphony No. 3 in E-flat major, Eroica, arranged for quartet sound like?
The Festival also leaves room for unusual events, such as Cooking with Beethoven – a musical and culinary feast with Sinfonietta Cracovia at Sinfonia Varsovia's Concert Pavilion (Thursday, 23 September, 7 PM), Beethoven at night – Paul Lay takes another look at Beethoven's works improvising on the composer's themes (Friday and Saturday, 9 PM), and Songs from the Meadows and Streets – participants of the Opera Academy of the Teatr Wielki – National Opera will sing Beethoven's lesser-known songs – arrangements of melodies from nine European countries including Poland (Sunday, 26 September, 3 PM).
La Folle Journée features world-class soloists, such as Liya Petrova, who made a recording of Beethoven's Violin Concerto in D major together with Sinfonia Varsovia, and François-Frédéric Guy, who invited the Orchestra to record the composer's complete piano concertos. Other guest artists include Jonas Vitaud, Marcin Masecki, Aurélien Pascal, Adrien Boisseau, Jakub Haufa, and Paul Lay with conductors Alexander Liebreich and Bassem Akiki. The line-up also includes renowned chamber ensembles, including Sinfonietta Cracovia conducted by Jurek Dybała, Lutosławski Piano Duo, Trio Owon, and Meccore String Quartet, which will join Sinfonia Varsovia's musicians in various ensembles, such as Sinfonia Varsovia Camerata.