03.09.2021
Press conference before La Folle Journée
---
A press conference on this year's 11th edition of La Folle Journée "Beethoven" was held on 25 August.  The organizers – Sinfonia Varsovia, the Teatr Wielki – National Opera, and CRÉA – announced the Festival's program. They also talked about the changes in its schedule.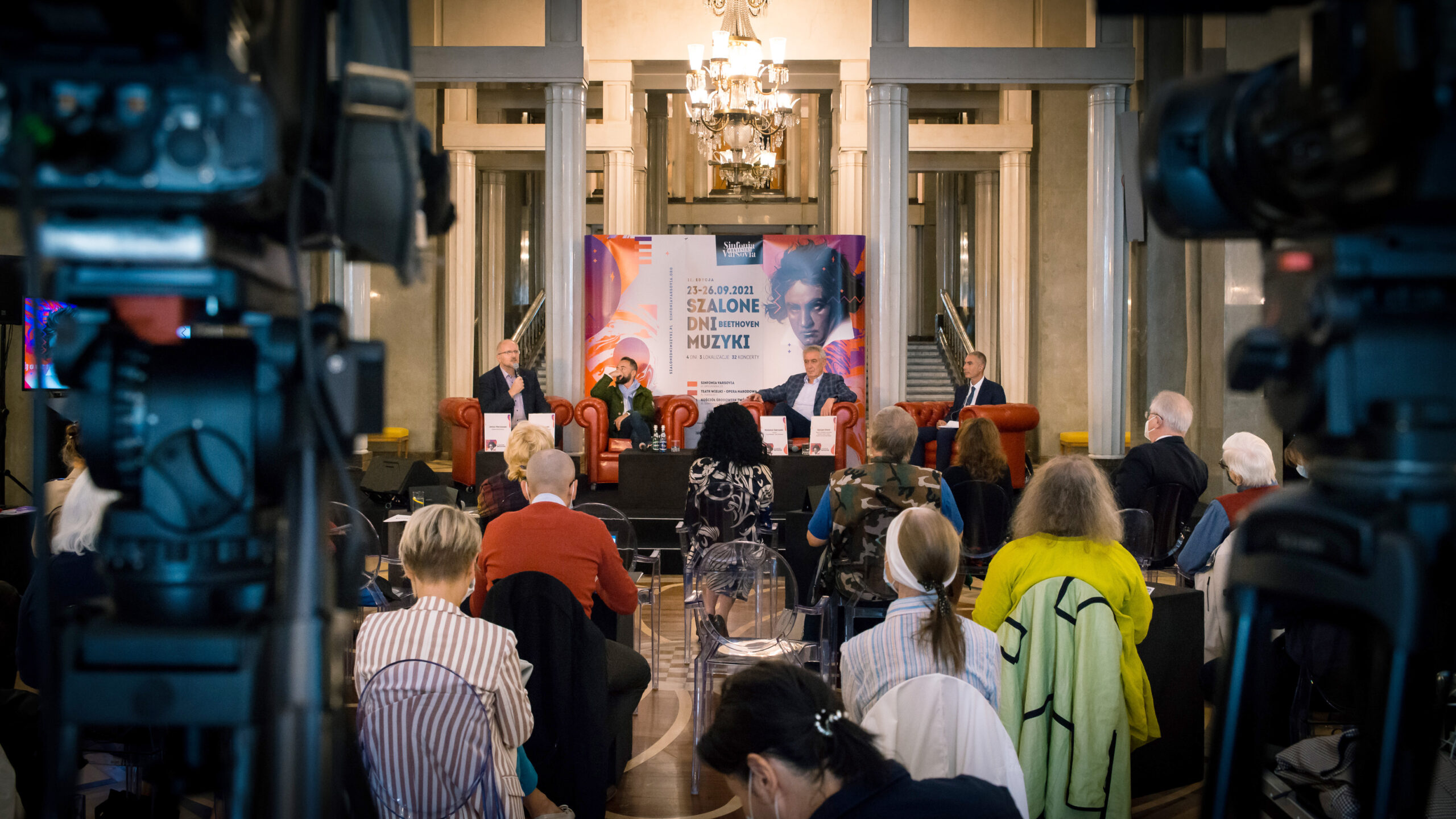 The conference was attended by:
Réne Martin – CRÉA, Artistic Director of the Festival
Janusz Marynowski – Sinfonia Varsovia's Director
Waldemar Dąbrowski – Director of the Teatr Wielki – National Opera
Michał Olszewski – Deputy Mayor of the capital city of Warsaw
Georges Diener – Counsellor for Cooperation and Cultural Action at the French Embassy in Poland, Director of the French Institute
Agnieszka Wyrwał – Chairperson of the Commission for Culture and Promotion of the City
Pascale Just – Cultural Attaché of the French Embassy, Deputy Director of the French Institute
Viola Łabanow – Music is for Everyone Foundation
Malina Sarnowska – Deputy Manager of Sinfonia Varsovia
Tomasz Jackowski – Main Partner of the Festival, Zygmunt Zaleski Stichting
Tickets go on sale on 1 September.